Walk the labyrinth with a life coach
Mazes and labyrinths are geometrical patterns that have fascinated different cultures, religions and mystics for millennia. Walking the labyrinth will help you finding clarity to achieve your goals and overcome life's obstacles. As a professional life coach, I will lead you through one special labyrinth in Sedona. This experience will help you find your focus and navigate towards the clarity you've been seeking. The slow, intentional walking in the labyrinth allows for a level of focus that can be difficult to find in a busy life. Come with open heart and trust this is what you need to go back home recharged and reinvigorated. You'll have insights that will help you feel confident, release built-up stress or energy blocks, feel inspired and AMAZED!!

This is a four hour experience that will confer a sense of clarity, peace, and serenity. It's walking toward one's own core and the center of one's soul. It's a great experience for those who are going through life transition, need relationship closure, or to say good by to a loved one who​crossed to the other side.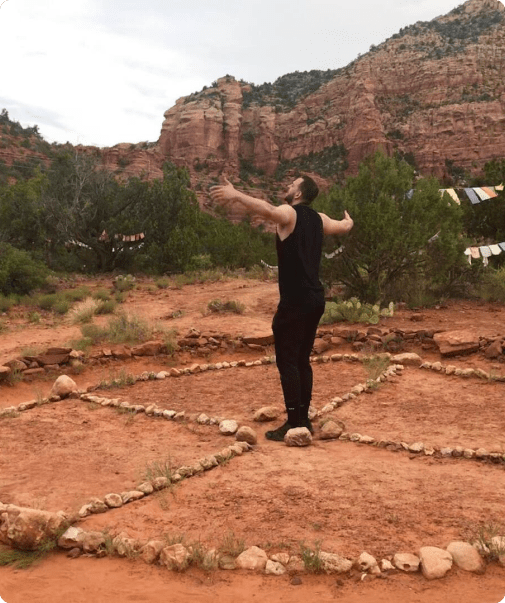 ​This is an incredible soulful experience for individuals, couples, families and groups to enhance bonding and to strength trust and support.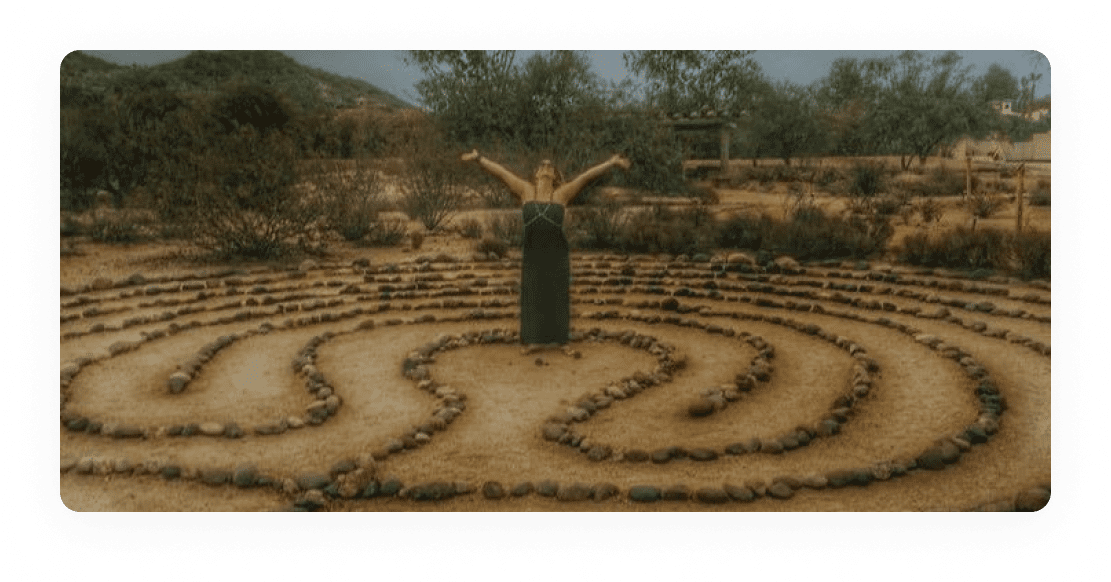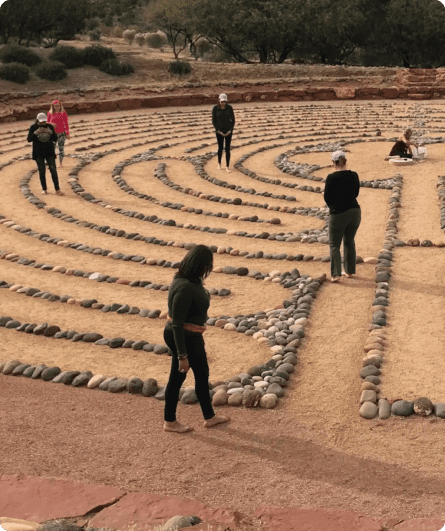 We will drive together to a private property near one of the biggest vortexes in Sedona.
Guests ages 18 and up can attend, up to 10 guests total.
Airbnb's health and safety guidelines apply.
In case of weather, we may have to cancel the experience but you will be fully refunded.
Leave us an email, to get
the latest deals, offers and newsletter