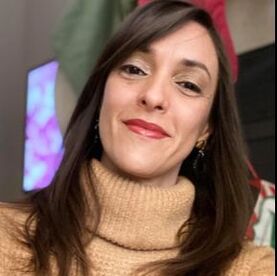 Julia
"I met Rosane about 2 years ago and she rocked my world and perception with this catabolic v. anabolic energies! I've been hearing about them for a couple of years now but staying consistent on my practice is my biggest challenge. That's why these monthly group sessions have been so helpful, they give me something to work towards and hold me accountable. ​Thank you for these monthly meetings and discussions!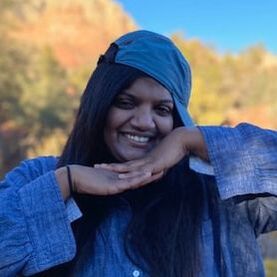 Vivian
Chicago
"Rosane is awesome! I'm currently coaching with her and it has been life changing!! I'm already starting to see the results in so many areas of my life. I'm so excited and cannot wait to see what else the future has in store for me! I agree that discipline is the key once you learn new tools. I'm so grateful for the group and the monthly sessions as well.. so nice to connect with folks who are on a similar path of healing and wholeness. Thank you for creating this group so that we can all connect!"
Learn to relax, slow down and be present-in-the-moment
What is it?
Meditation- in- Motion combines musically inspired body movement with meditation and positive affirmations to calm our minds so that we can intentionally shift our thoughts from self-limiting, pessimistic chatter into boundless, heartening, and inspiring understanding of one's self. You will learn to be more present so that you can create your life in peace and joy.
Who is it for?
This is for anyone looking to become
more aware of their thoughts, words, attitudes
and actions; and who desires to amplify
peace, love, gratitude and faith in their lives.
​Show up with your open heart
​and willingness
to try a new thing!


How do we do it?
​You will learn tools that will build your capacity for presence, confidence, aliveness and connection.
By shifting the posture, breathing, and energy in the body, we change how we think, how we speak, how we behave in the world. We become more peaceful and empowered.
Why do it?
We are re-writing the negative mental programs
that have been imprinted in our minds, so that we can embody love in all that we think, say and do. We are committed to being a powerful force for positive change in the world. We intentionally develop courage, awareness and self-discipline to be the Change we want to see in the world.
Moving our bodies to still our minds and to surrender into
the true understanding of who we are!
What are the Benefits?
As children, we would spontaneously dance, jump and play – twirling around and around. As we grow up we start to feel alienated from ourselves and our own bodies.
Our evolution and awakening evolve fully when
we engage the body and the spirit.
Meditation in Motion will bring more clarity about who you are and your life purpose. It will help you heal emotional pain, as you become mentally and physically stronger; and you will feel more joyful, energized, and peaceful.
Meditation in Motion is a way of deepening into self-discovery through movement, music, breath, and intuition.​